Our FW 23/24 collection was crafted to celebrate the uniqueness of every woman, to embrace their individuality and help them feel empowered in every aspect of their lives.

What better way to transfer this energy than forming an amazing group of women to collaborate with for our Fall '23 campaign. By "amazing group of women", we mean our muses.

Introducing our first muse Emily Hebert - Photographer

Meet Emilie Hebert, a talented photographer whose mission is to empower her models and embrace their beauty inside and out. Despite her being young and fairly new in this industry, Emilie has already created a huge impact in Quebec's industry by working with popular and trendy brands, as well as well known artists.

The content she produces is fresh, youthful and of high quality. From Lac-St-Jean to becoming an influential photographer in Montreal, Emilie Hebert is definitely on her way to becoming a top creator in her career.

We had the great pleasure of working with her for our first international photoshoot, in Barbados, for the SS23 collection, and more recently for the FW 23/24 campaign. At Yoga Jeans we always strive to make women feel beautiful and strong. Emilie truly embodies the powerful spirit of the Yoga Jeans women and knows how to relate that message through her photography. This is why working with Emily was such an inspiring and unique experience.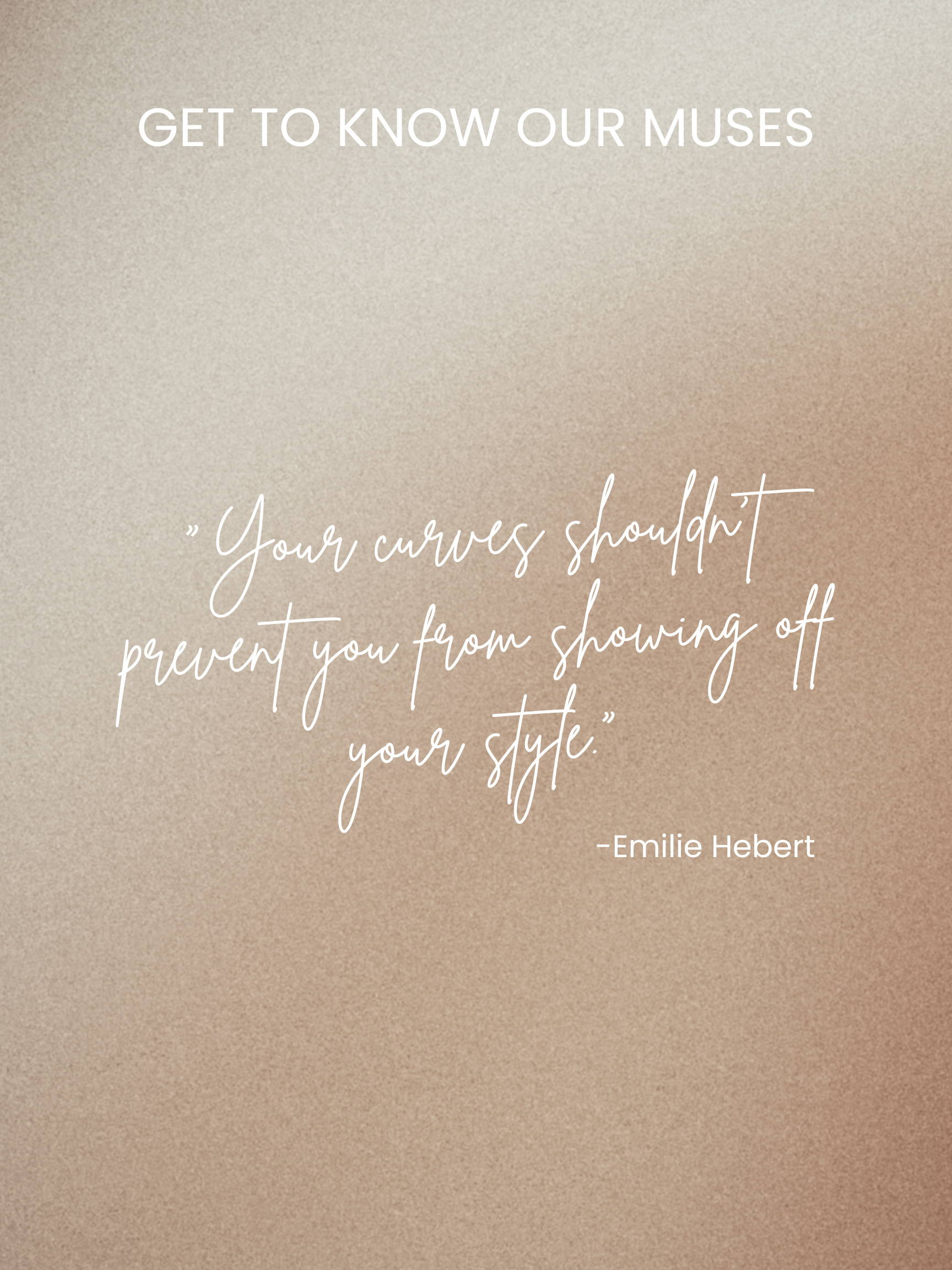 Q1. Introduce yourself in a few words & since when were you interested in photography?

A:
I am a dog lover, someone who has always wanted to prioritize happiness over everything, someone who has chosen her passion as a job, and I'd say a funny person. I love to make people laugh and entertain them. I am a simple person who is close to her emotions. As for photography, I started getting interested in it when I was 16.
Q2. What makes you passionate about photography?
A:
Showing people my vision. I feel like a lot of people have insecurities and think that's the first thing you see when they walk into a room, but for me that's not the case. Personally, I notice energy and style. I like to show unique and beautiful traits that I see in people and work on their confidence with my type of photography.
Q3. How would you describe your style of photography (your aesthetics, your signature, etc.)?
A:
Contrasting and colorful. Mostly focused on highlighting the uniqueness of the person and their face.
Q4. What are your greatest sources of inspiration? (architecture, books, Instagram account, photographers, etc.)

A: I'd say architecture as one. I love @calebandgladys : they're fashion photographers, so anything fashion really appeals to me.

Q5. Your GO-TO jeans (Skinny jeans, Girlfriend Jeans, Wide Jeans, etc.)

Q6. What piece of advice do you have for someone who is trying to enter the fashion/photography industry?

A: Try to allow yourself to keep creating creative shoots and then make concepts based on each project. Take the time to understand as well as suggest and propose your own ideas and spin. Create personalized concepts for each artist/brand and that will make you more authentic as a photographer.

Q7. What criteria do you look at when choosing to collaborate with a brand for a shoot?

A: I think it's a question of vibe. I like teams that have a lot of girls, openness to create and collaborate as a team.

Q8. Are there any female photographers who have inspired or influenced your work?

A: Andréanne Gauthier: I really like her portraits, Geneviève Charboneau: she has worked with big clients such as H&M, I find it inspiring to see a woman from Montreal working with big international brands like them!

Q9. How do you use your platform to advocate for women's empowerment?

A:
I try to showcase on social media that I'm a curvy woman and that hasn't stopped me from wearing fashionable clothes. Your curves shouldn't prevent you from showing off your style. I always try to make models understand that it's not the clothes that make them beautiful, but the confidence they have in themselves.
Q10. How do you find your own voice and style in a field that's constantly evolving?

A: I think the key is to stay authentic. It's important not to let yourself be influenced by the constant changes and trends of photography.

Q11. What drew you to portrait photography?

A:
I feel that when I concentrate on my models' faces, it takes the pressure off the body and they instantly feel more relaxed. I believe that with portraits, I have an eye that helps bring forward a model's beauty.
Q12. How do you believe yoga and/or spirituality can positively impact women's physical and mental health?

A:
Meditation brings retrospection into oneself and that's a big part of spirituality. I think it's important to have little moments for oneself when everything is going 10000x an hour.
Q13. To conclude, if you had to describe Yoga Jeans in three words, you'd say :

Emily Hebert x Yoga Jeans

To know more about the artist :
Instagram
IG account :
@emihebert