With birthdays, especially in the case of round numbers, come big changes. And since Yoga Jeans recently turned 20 years old, it was time for renewal.
For actual people, a milestone of that sort is usually accompanied by a hair makeover, a trip somewhere far away or even a new tattoo. But what happens when you're a denim brand? Well, a branding revamp is what you do.
To know where you're going, you need to know where you come from. In order to better understand Yoga Jeans' new direction, let's go back in time a little.
When Eric and Jacob Wazana started Second Clothing (Yoga Jeans' parent company) in 2000, the goal was to produce clothes that were so comfortable, you could barely feel them, like second skin. In the spirit of ease, they named their label Second Yoga Jeans.
The number "2" was embroidered on the front pocket and embossed on the button as a nod to "Second", while "Second Yoga Jeans" was printed inside the waistband.
Yoga Jeans' First Makeover

Over the years, the need of giving Yoga Jeans its own distinctive personality grew stronger. That's when all the styles that we know and love today—the
Rachel
, the
Chloe
, the
Emily
, the
Malia
, the
Alex
, and the
Lily
—were born. Simultaneously, in 2011, the waistband was streamlined to two words: Yoga Jeans.
Since then, Second Clothing has launched and developed multiple brands, most notably Lucky7, Boulder Denim, and Active by YJ. With a more diverse roster, the necessity of clearly differentiating each label grew even stronger.
That's why *drum roll* Yoga Jeans has decided to let go of any reference to the "2". Instead, all new designs will now sport a vegan patch on the back, stamped with the words "Yoga Jeans", period. Same goes for the button. In other words, Yoga Jeans is going back to basics. Simpler. Clearer.
And don't worry, Yoga Jeans is wholeheartedly against waste, so all styles featuring the old branding will keep on being sold while quantities last, slowly making room for the new ones. Speaking of fresh arrivals, two new styles, made from non-stretch 100% cotton (yes, that's right!) are hitting the shelves to mark this new chapter: the Chloe Straight Jeans -
Bliss
and
Melrose
, and the Denim Shorts -
Mia
. Check them out
right here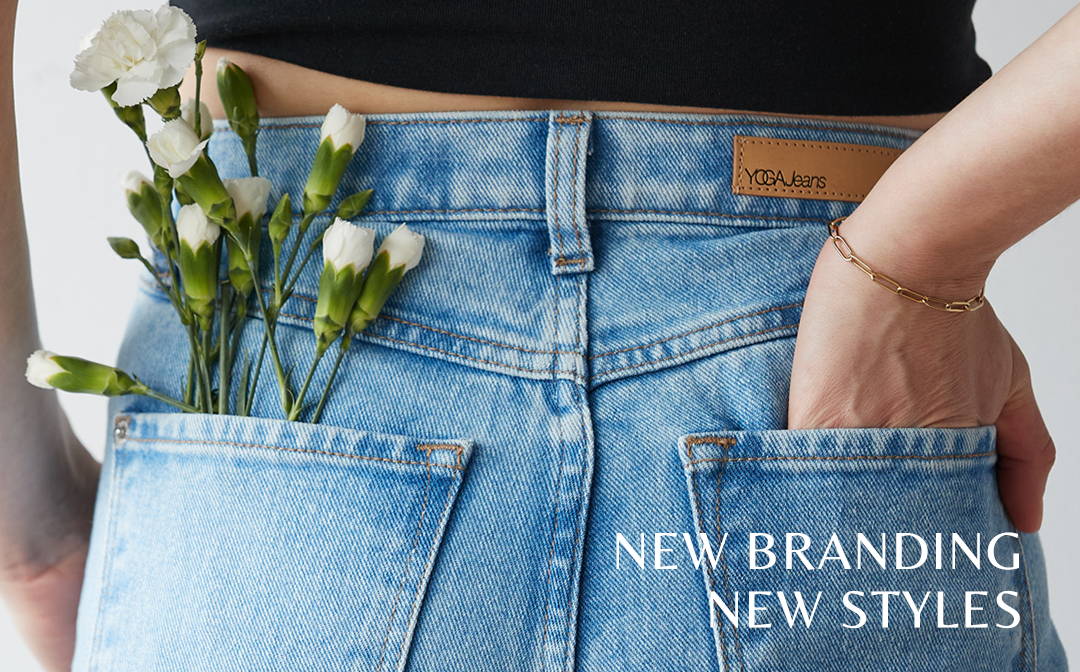 To know more about the artist :
Instagram
Personal IG account :
@veryjoelle
Credit pictures : Veryjoelle