Cart (

0

)
Recently added
Total $0.00
The item you just added is unavailable. Please select another product or variant.
NOW IS THE TIME FOR SOLIDARITY.
WE ARE PROUDER THAN EVER. TO BE ABLE TO SUPPORT OUR HEALTH HEROES,
WHO EVERYDAY RISK THEIR LIVES TO SAVE OTHERS.


SENDING LOVE AND HOPE
#EVERYTHINGWILLBEALLRIGHT


Update & Production Transparency - Yoga Jeans

As soon as COVID-19 hit Canada, founders Eric and Jacob Wazana made the difficult decision to transform their 52,000 sq ft manufacturing facility in order to accommodate the production of protective medical gowns contracted by the government.
As hard as it was to temporarily end the production of Yoga Jeans in Canada, we are prouder than ever to be able to support our healthcare heroes who everyday risk their lives to save others.
While YJ Cares continues to provide support with regards to the COVID-19 crisis, Yoga Jeans has temporarily moved their production overseas.
We decided to partner with sustainable factories across the world (Mexico, Mauritius, Vietnam, and others). Rest assured, these factories comply with the same ethical and environmental standards as they would be had they been made in Canada. This remains a priority for Yoga Jeans as well as the transparency we have towards you, our customers.


Should you have any questions and/or comments, please do not hesitate to reach out to our team
info@secondclothing.com
.
You are the reason why we fight for a brighter future.

Rest well, Stay Positive, and Better times will come.
YJ Team
Find out how we do our part.
Surprise a special person and send a message of hope and love in a box.

YOGA JEANS LEADS THE FIGHT AGAINST COVID-19
Watch and learn how Yoga Jeans supports healthcare workers during the crisis from making women's jeans to medical gowns.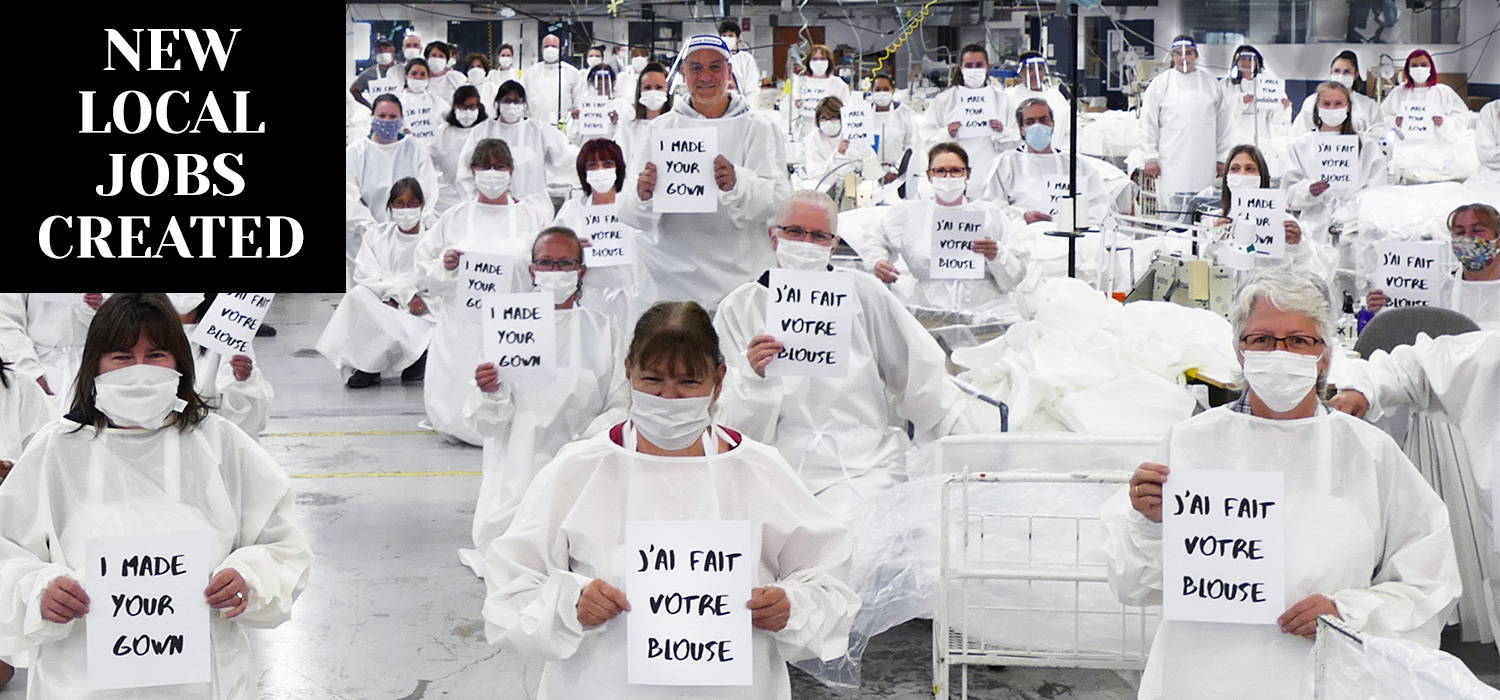 We have created over 300 new jobs since the beginning of the pandemic and are proud to help stimulate the local economy.

We will have shipped close to 3 million garments to the medical field including doctor scrubs and medical blouses of level 2 and level 3.
We have opened a new factory to help scale things up to make sure we provide what is needed.
When we realized there were not enough sewers out there we created a school to train and teach people how to sew the much needed goods.
We have also invested very important sums of money to research, develop and buy new equipment and bring only the best quality and protective goods to the front line workers.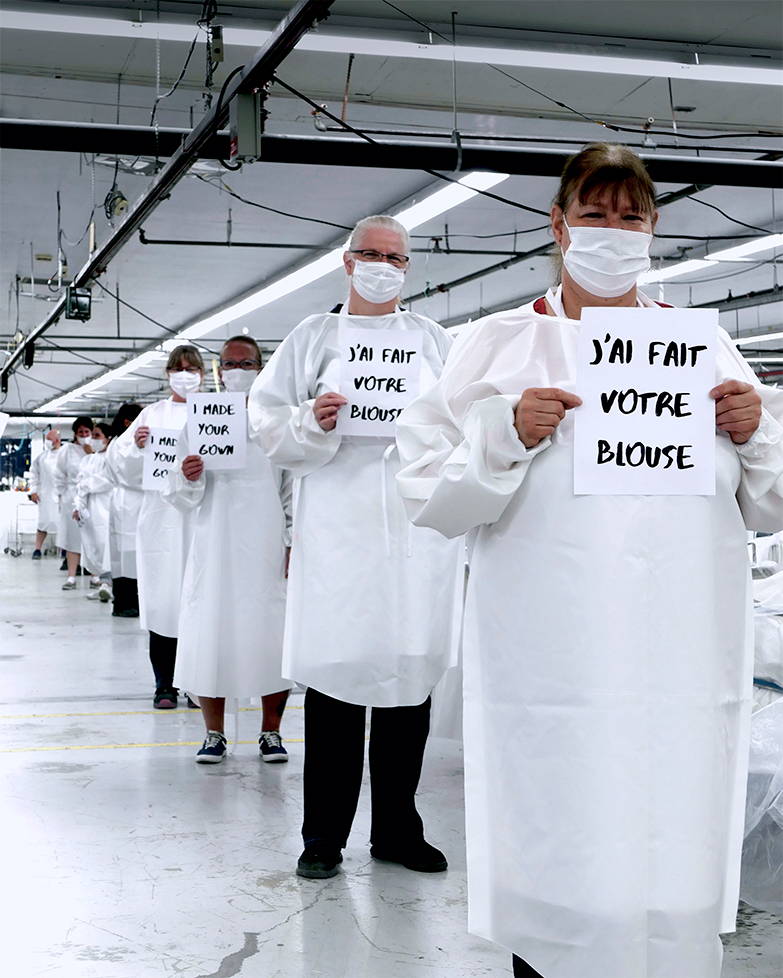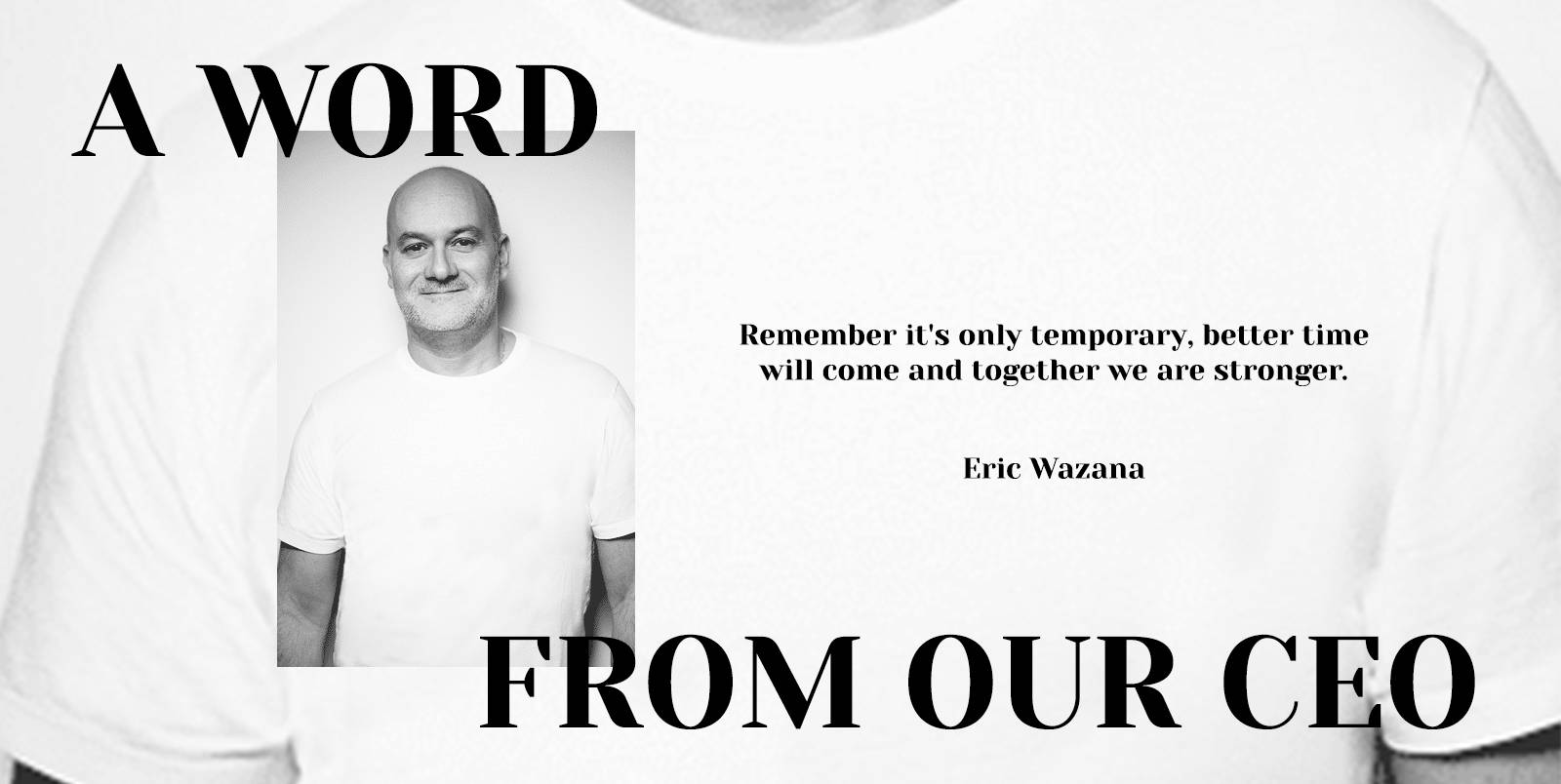 We are taking the necessary precautions to ensure your safety and the safety of our own employees. Our warehouse team is handling with care your online order in a safe and clean environment.We are reducing the frequency of our activities but rest assured that we will take care of your orders as soon as we receive them and that we will be able to process them. We'll get through this together. Stay connected virtually with friends, families and loved ones.